Hemrich Brewery, Seattle
Frederick Kirschner, Jr.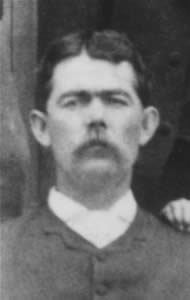 Frederick Kirschner, Jr., son of Frederick Kirschner and Maria Wick, joined his father-in-law, Andrew Hemrich in Seattle, Washington to work at the Hemrich brewery. Below are some web links that discuss the Hemrich brewery.
Andrew Hemrich
From "A Volume of Memoirs and Genealogy of Representative Citizens of the City of Seattle and County of King, Washington." New York and Chicago: Lewis Publishing Co., 1903. p. 419.
Another photo of the Hemrich Brewery

Illustrated History of the Hemrich Breweries
Includes history, photos and a link to Alvin Hemrich.
Rainier Brewing Company
Includes a history of the "House of Hemrich."
Rainier Brewing Company history
History of Rainier Brewery that dates back to Hemrich's brewery.